Posted by Elvin at 19:11, 14 Jan 2013:
AOH Q&A, new Duel Map Tourney and more!

On December some of you had voiced questions on Shades of Darkness and the future of the series. I am delighted to present you with your Q&A with Erwan's clarification on faction magic as a bonus :)
You may also be interested in a Duel of Champions interview and a Q&A on Heroes Online.

The first season of the Duel Map Tourney is coming to a close with one last, special round - the Tears&Blood Cup! If you are interested in joining drop by and introduce yourself :)

Finally there are two great Heroes III mods that deserve some mention:

The Horn of the Abyss (HotA) 1.2 is out, coming with a working RMG, the introduction of bad luck, new content such as new adventure locations and victory conditions and new maps. Sadly the English version is not yet ready, stay tuned!

There is also the beta release of The Succession Wars Mod. It converts Heroes III graphics into Heroes II ones, adds new creatures to the original HII factions (since it's a 7-tier system) and of course new heroes and specializations.


Tomorrow there will be an official announcement on Shades of Darkness, keep an eye out.
---
Posted by Elvin at 16:01, 7 Dec 2012:
Might & Magic Portal, Addon Release Date and Duel Round 2

Ubi has designed a Might & Magic web portal, featuring all the information you need about the Universe, its Factions, Lore plus some new artwork for the missing factions. Soon after its launch, it was announced that the Might & Magic Standalone addon, named Shades of Dakness will be released on the 28th of February 2013.

Players can also enjoy the full experience with Might & Magic Heroes VI Complete Edition, that contains the enhanced game, all bonus maps & items, adventure packs, the original soundtrack of the game and the Shades of Darkness expansion, which is set for release on PC on the same day.

In other news, the 2nd round of the Duel Map Tourney begins this Sunday, on the 9th of December. Don't let lack of multiplayer experience deter you, everyone is invited for a fun gaming session, beginner and veteran alike :)
---
Posted by Elvin at 17:10, 18 Oct 2012:
H6 Duel Map Tournament - Updated!

Following a successful series of regular tournaments in the H5 Temple of Ashan, the time has come for a revival of the Duel Map! For those unfamiliar with the map, it was specifically designed for quick and easy to set up final battles. You start at lvl 25, pick your skills, your reputation, artifacts and your army and you are ready to duke it out in a battle of epic proportions!

Anyone can join, newcomer and veteran alike - after all the purpose of this tournament is friendly rivalry and enjoying the game. The tourney will begin within two weeks, if you are interested in participating you can learn more here. Hope to see you on the battlefield!

A short update, all preparations are ready and the games begin on 26/10 this Friday. Good luck everyone!
---
Posted by Elvin at 13:11, 4 Oct 2012:
Dungeon Addon Announced!

Ubi has finally made the announcement that many of us have been looking forward to - the Dungeon Addon is set for release this Spring! Much like Tribes of the East, it will be standalone and therefore not require the original H6 to play. Sadly, only one faction will be featured but that was not unexpected. No doubt you have questions and I will do my best to see them answered. For now you can join the
discussion here.

In other news, Patch 1.8 is currently under testing and will be released next week if not for any unforeseen complications, let's keep our fingers crossed! This may be the last major patch for a while so I am glad they are taking their time. You can check the provisional release notes here, courtesy
of JollyJoker.
---
Posted by Elvin at 12:23, 21 Sep 2012:
1.7 out of the Blue!

While we expected patch 1.6 to coincide with the release of the upcoming Adventure Pack Danse Macabre on 27 September, Ubi went ahead and released 1.7! That includes compatitibility with the dlc's contents(effectively introducing new maps, heroes and artifacts), numerous fixes and a good deal of balance changes we had been working on for some time now.

With this out of the way you can expect the Duel Map tourneys to begin soon, possibly in two weeks' time. With the latest update things will play out a lot differently and far more balanced, that's for sure!

In other news the Ashan Compedium has been officially released. A nicely illustrated source of faction and unit lore, it offers a good insight into the setting of Ashan. It features exclusive artwork, stories, and fun facts, examining the nine key factions, their history, abilities, rulers and major strengths and weaknesses.
A Might & Magic Graphic Novel has also been released but unfortunately it is only available in French for the time being. It deals with the events prior to H6, with familiar characters such as Slava, Cate and Michael.
---
Posted by Elvin at 22:13, 13 Sep 2012:
Heroes 6 Replays, Weekly H6 Quiz and Upcoming Duel Tourney!

While heroes 6 has no save combat replay function, you may be delighted to learn that The_Polyglot has found an alternative solution! In his topic, he details the way to record you battle replays in easy-to-follow steps. He has already hosted a number of replays on youtube for your viewing pleasure and I'm sure he would appreciate your help in enriching his library with your own replays!

A Weekly H6 Quiz that hopes to challenge your knowledge, memory and creativity begins this very Friday! The questions will be tricky, do you have what it takes? Each week will provide you with 10 questions and the top participants will be rewarded at the end of the season.

The Duel Map regular tourneys are about to make their return for H6! Heroes 5 veterans will remember the intense battles on the Duel Map, a map specially designed to test your mastery of tactical combat in quick and easy to set up final battles. The map is almost ready so stay tuned!

Finally, the open beta for Duel of Champions has begun! Those who haven't, should definitely give it a try, you can download the game client here.
---
Posted by Elvin at 08:39, 8 Aug 2012:
Community Report

Following a long period of inaction, things have begun to stir once again. The release of Patch 1.5, being
the first decent attempt at balancing, has boosted the interest in the game and the first Adventure Pack,
Pirates of the Savage Sea delivered some much needed additional content. Featuring the return of
Crag Hack, it was an enjoyable if short campaign that was a clear improvement over the original game's campaigns, however it cannot be denied that the price was rather steep for what it had to offer.

For those still experiencing save-related issues I recommend that you turn off the Cloud
Synchronization, unless you have saves over different pcs. It is not required to keep your online saves and currently there is even a chance that you will lose your latest saves with it.

Duel of Champions, the upcoming might&magic card game has received a major content update in
the meantime. After a long period of closed beta testing and numerous patches the balance has greatly improved and I can say from first hand experience that it is loads of fun, you may want to check it out.
The open beta begins in a couple of months.

On to our H6 community!
Simpelicity has created a town screen showcase, presenting the development of each faction one building at a time! The results speak for themselves.
And kudos to Pitlord for his initiative in hosting the first H6 tournament. A small step for the multiplayer scene but an important one nonetheless, I wish participants the best of luck. Unfortunately there is no option to save battle replays for your viewing pleasure but you can bet that we are fervently pushing for its return!

Gamescom is looming closer, with any luck I might have something interesting to share soon.
---
Posted by Cepheus at 13:39, 18 Apr 2012:
StrategyInformer to HC, and Heroes developer switch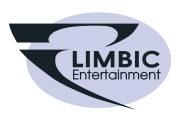 StrategyInformer has released a news article covering the controversial anti-Ubisoft news burst from a person claiming to represent Black Hole Games, as covered below, which transpired at Heroes Community this week.

Despite a few basic journalistic screwups (the most disastrous of these being that the author, bafflingly, completely overlooks the fact that we do not have any way to confirm whether or not Derpson is really a Black Hole insider or developer), the report is generally salient enough and does a very good job of summarising the concern-inducing information we have received. The story has also spread to NeoGAF.

Almost as if in answer, Ubisoft have announced, along with a confirmation that patch 1.3 for Heroes VI is arriving tonight, that Black Hole Entertainment have indeed been removed from the project and replaced by Limbic Entertainment. Black Hole themselves have not said anything, officially.

No (official) explanation has been provided for the swap, but with the exception of Heroes II: The Price of Loyalty, there has never before been an instance of developer-switching between a Heroes game's initial release and the release of its expansions. I quote that Ubisoft says their "commitment to improve and enrich the game remains unaltered". The response to this from Heroes Community appears to be muted and darkly cynical at present.
---
Posted by Cepheus at 21:42, 9 Apr 2012:
A (supposed) Black Hole news burst and ERA II

An anonymous person operating under the rather flamboyant username of Derpson, who claims to be an employee of Black Hole Entertainment, has submitted his/her own very acrimonious account of Heroes VI's rocky development at HC, which - among many other things - states that Black Hole is no longer working with Ubisoft and is facing its end. The original post as of now has been deleted by its own creator without any explanation, but it is still fully preserved in adriancat's quote.

The account can't be independently substantiated, and neither Ubisoft nor the rest of Black Hole have commented or approached us regarding its content or veracity. There has been a rumour (Hungarian link) that Black Hole is close to bankruptcy. Though it has been seven months since the release, very little news has been given on the developers' long-term plans for Heroes VI, the best we've heard being a Facebook confirmation that they have a schedule to release minor patches which will continue into August. The first of these patches, originally planned for March, has been delayed for several weeks.

On the less-dramatic Heroes III side of things, Bersy has released the uniquely amazing ERA II platform for WoG, the potential importance of which truly cannot be overestimated. This modding framework essentially grants players the ability to host countless mods on a single Heroes III installation at once without overwriting essential files, and enables modders to alter the game with unprecedented freedom for the first time in Heroes' history.
---
>> Display 10 Earlier News Entries >>