Posted by Elvin at 08:23, 21 Sep 2012:
1.7 out of the Blue!

While we expected patch 1.6 to coincide with the release of the upcoming Adventure Pack Danse Macabre on 27 September, Ubi went ahead and released 1.7! That includes compatitibility with the dlc's contents(effectively introducing new maps, heroes and artifacts), numerous fixes and a good deal of balance changes we had been working on for some time now.

With this out of the way you can expect the Duel Map tourneys to begin soon, possibly in two weeks' time. With the latest update things will play out a lot differently and far more balanced, that's for sure!

In other news the Ashan Compedium has been officially released. A nicely illustrated source of faction and unit lore, it offers a good insight into the setting of Ashan. It features exclusive artwork, stories, and fun facts, examining the nine key factions, their history, abilities, rulers and major strengths and weaknesses.
A Might & Magic Graphic Novel has also been released but unfortunately it is only available in French for the time being. It deals with the events prior to H6, with familiar characters such as Slava, Cate and Michael.
---
Posted by Elvin at 18:13, 13 Sep 2012:
Heroes 6 Replays, Weekly H6 Quiz and Upcoming Duel Tourney!

While heroes 6 has no save combat replay function, you may be delighted to learn that The_Polyglot has found an alternative solution! In his topic, he details the way to record you battle replays in easy-to-follow steps. He has already hosted a number of replays on youtube for your viewing pleasure and I'm sure he would appreciate your help in enriching his library with your own replays!

A Weekly H6 Quiz that hopes to challenge your knowledge, memory and creativity begins this very Friday! The questions will be tricky, do you have what it takes? Each week will provide you with 10 questions and the top participants will be rewarded at the end of the season.

The Duel Map regular tourneys are about to make their return for H6! Heroes 5 veterans will remember the intense battles on the Duel Map, a map specially designed to test your mastery of tactical combat in quick and easy to set up final battles. The map is almost ready so stay tuned!

Finally, the open beta for Duel of Champions has begun! Those who haven't, should definitely give it a try, you can download the game client here.
---
Posted by Elvin at 04:39, 8 Aug 2012:
Community Report

Following a long period of inaction, things have begun to stir once again. The release of Patch 1.5, being
the first decent attempt at balancing, has boosted the interest in the game and the first Adventure Pack,
Pirates of the Savage Sea delivered some much needed additional content. Featuring the return of
Crag Hack, it was an enjoyable if short campaign that was a clear improvement over the original game's campaigns, however it cannot be denied that the price was rather steep for what it had to offer.

For those still experiencing save-related issues I recommend that you turn off the Cloud
Synchronization, unless you have saves over different pcs. It is not required to keep your online saves and currently there is even a chance that you will lose your latest saves with it.

Duel of Champions, the upcoming might&magic card game has received a major content update in
the meantime. After a long period of closed beta testing and numerous patches the balance has greatly improved and I can say from first hand experience that it is loads of fun, you may want to check it out.
The open beta begins in a couple of months.

On to our H6 community!
Simpelicity has created a town screen showcase, presenting the development of each faction one building at a time! The results speak for themselves.
And kudos to Pitlord for his initiative in hosting the first H6 tournament. A small step for the multiplayer scene but an important one nonetheless, I wish participants the best of luck. Unfortunately there is no option to save battle replays for your viewing pleasure but you can bet that we are fervently pushing for its return!

Gamescom is looming closer, with any luck I might have something interesting to share soon.
---
Posted by Cepheus at 09:39, 18 Apr 2012:
StrategyInformer to HC, and Heroes developer switch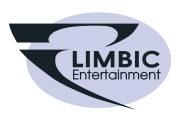 StrategyInformer has released a news article covering the controversial anti-Ubisoft news burst from a person claiming to represent Black Hole Games, as covered below, which transpired at Heroes Community this week.

Despite a few basic journalistic screwups (the most disastrous of these being that the author, bafflingly, completely overlooks the fact that we do not have any way to confirm whether or not Derpson is really a Black Hole insider or developer), the report is generally salient enough and does a very good job of summarising the concern-inducing information we have received. The story has also spread to NeoGAF.

Almost as if in answer, Ubisoft have announced, along with a confirmation that patch 1.3 for Heroes VI is arriving tonight, that Black Hole Entertainment have indeed been removed from the project and replaced by Limbic Entertainment. Black Hole themselves have not said anything, officially.

No (official) explanation has been provided for the swap, but with the exception of Heroes II: The Price of Loyalty, there has never before been an instance of developer-switching between a Heroes game's initial release and the release of its expansions. I quote that Ubisoft says their "commitment to improve and enrich the game remains unaltered". The response to this from Heroes Community appears to be muted and darkly cynical at present.
---
Posted by Cepheus at 17:42, 9 Apr 2012:
A (supposed) Black Hole news burst and ERA II

An anonymous person operating under the rather flamboyant username of Derpson, who claims to be an employee of Black Hole Entertainment, has submitted his/her own very acrimonious account of Heroes VI's rocky development at HC, which - among many other things - states that Black Hole is no longer working with Ubisoft and is facing its end. The original post as of now has been deleted by its own creator without any explanation, but it is still fully preserved in adriancat's quote.

The account can't be independently substantiated, and neither Ubisoft nor the rest of Black Hole have commented or approached us regarding its content or veracity. There has been a rumour (Hungarian link) that Black Hole is close to bankruptcy. Though it has been seven months since the release, very little news has been given on the developers' long-term plans for Heroes VI, the best we've heard being a Facebook confirmation that they have a schedule to release minor patches which will continue into August. The first of these patches, originally planned for March, has been delayed for several weeks.

On the less-dramatic Heroes III side of things, Bersy has released the uniquely amazing ERA II platform for WoG, the potential importance of which truly cannot be overestimated. This modding framework essentially grants players the ability to host countless mods on a single Heroes III installation at once without overwriting essential files, and enables modders to alter the game with unprecedented freedom for the first time in Heroes' history.
---
Posted by Cepheus at 16:55, 31 Dec 2011:
Pleasant end to 2011: Horn of the Abyss release (in Russian)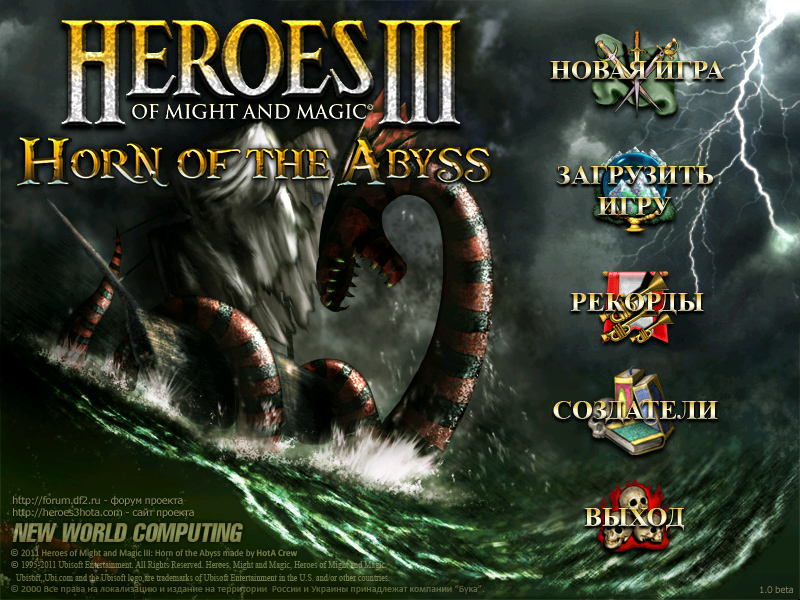 Slightly in advance for me, but at the risk of being sickeningly optimistic, have a Happy New Year's Eve and, hopefully, a great 2012! My good mood stems from some wonderful developments from the Russian community for Heroes III to bring the year to its conclusion: I'm delighted to say an official version of Horn of the Abyss has finally been released! For the very first time in the history of Heroes of Might and Magic, an all-new fan-made town has been added to a game in a stable fashion - no replacing involved.

The pirate-focused Cove faction includes two brand new hero classes, a campaign, creatures and a gorgeous town screen to make Heroes VI break down and cry. There are also various other innovations, too numerous to list - it's essentially the equivalent of a full, commercial expansion for free. I am told that this is, in the grander scheme, "just" a milestone - and that there will be more to come before HotA can really be called "complete".

The playable download is here. Please note, however, that the current release is available IN RUSSIAN ONLY for now! An English version will reportedly be ready as soon as humanly possible, and unless you're a Russian speaker with a Russian version, I advise that you wait for it. If you can't, just make sure you apply the mod under a clean installation of Heroes III Complete, and back up your files! Luckily, even if you don't understand Cyrillic, it's a straightforward install process.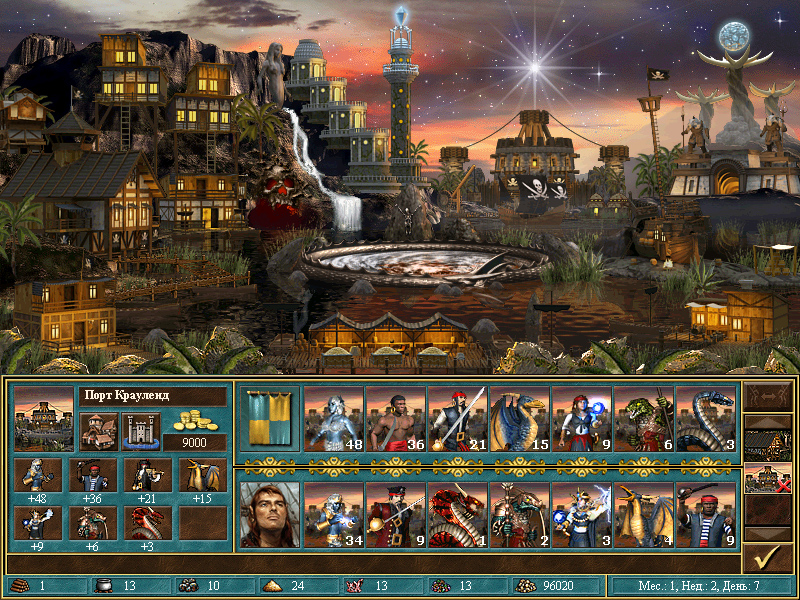 We collectively owe an exceptional thanks to the HotA team - Agar, Alex-ander, Arseny, ArtisanDen, Astaroth, Axolotl, baratorch, Black Phantom, Docent Picolan, Entuser, Fatalist, feanor, hippocamus, Maestro, Morn, Mugais, Rusha, Sav, Spartak, Vade Parvis, XEL, and our uncredited yet superlative emissary, Aleee.

Also highly-commendable is the Master of Puppets mod for H3, by a far smaller Russian team. This one features significant alterations, new features and overhauls to the traditional Heroes gameplay, which I might crudely liken to Firaxis' styles of tactics - social models among them. Read more about its additions and see videos here. It has also been released, but again, is only in Russian for the moment, so stand by for a translated version.

And once again, a happy new and putatively final year to you!
---
Posted by Cepheus at 13:32, 23 Dec 2011:
Heroes VI's patch 1.2 is out, Heroes III news

Merry Christmas/happy happy holidays!

The long, long, long-awaited patch 1.2 for Heroes VI is now out and ready for download with the game updater, crushing a fair number of severe bugs, but most definitely not enough if the acrimonious warfare over at the official forums is to be considered. Alas, it's far from unjustified, as a very substantial number of issues and glitches still remain in the game (with thanks to Nocturnal and other posters for compiling the list). I don't know of any ETA as yet for a prospective patch 1.3, and Ubisoft have yet to announce one.

In Heroes III-related news, the unexpected yet incredible (and highly-recommended by me) Phoenix Mod by Berserker and Bes has been released, translated by the inimitable Salamandre. Nothing for download yet (and no ETAs here either, so don't ask), but there are also renewed signs of life from the Russian community's renewed signs of life mod, and the Forge town project has also emerged with evidence of solid progress.

Have a safe holiday, and steer clear of any game-breaking bugs if you travel the roads of Ashan! :)
---
Posted by Cepheus at 11:58, 7 Sep 2011:
Heroes V art director suffering from illness, and other news

Dexter informs me that the art director of Heroes of Might and Magic V and its expansion packs, Alexander Panov from Russia, is currently suffering from melanoma, with miniscule chances of surviving the disease unless he receives the necessary treatment in Israel.

Fundraising for this endeavour is taking place through the site WebMoney, and any donations are encouraged with gratitude (here is a Google-translated version of the donation effort's plea). We wish the very best to Alexander in his trying situation and hope he prevails in battling the disease.

Heroes VI has been delayed until October 13th to facilitate the implementation of feedback from the beta, which continues to run under the 1.4 patch. A demo, with less content, is also available for non-testers. For a comprehensive summary of what has gone on since the previous headline, check the News and Information topic (with emphatic commendations to Alcibiades and the various members of HC who keep it updated).

VCMI, the project to recreate the Heroes III engine to allow for greater customisation, has been patched up to build 0.86. The official site and forum can be found here. Special kudos to Warmonger for tirelessly keeping us posted on the project's progress at the boards.

Finally, my personal apologies to readers for the recent long delay between news posting, and expect more frequent updates in the coming weeks.
---
>> Display 10 Earlier News Entries >>