Meet the Age of Heroes Team
Valeriy (Valeriy at Heroes Community) joined AOH Team in March 2005.

I am the founder and webmaster of Age of Heroes and Heroes Community. I have been running HOMM websites for almost 10 years and my determination is to make Age of Heroes the web's complete Heroes of Might and Magic resource. My appreciation goes out to everyone on this page, to HC moderators and to other helpers and partners not mentioned here. All these people make Age of Heroes a reality, and much more than one man could accomplish.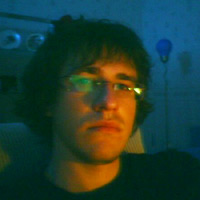 Lich (Lich_King at Heroes Community) joined AOH Team in April 2005.

Lich is a moderator of two forums of Heroes Community and also an administrator of Guardian's Grove, another forums website. Lich has helped Age of Heroes tremendously by sharing the data and images that he collected from Heroes 4. Heroes 4 creatures, buildings, spells and heroes sections plus some others are based almost entirely on his data and images. He is responsible for the richness and detail of our Heroes 4 section, which would have been too overwhelming to put together without his help.

Valeriy adds: He may seem undead, but he's good on the inside :)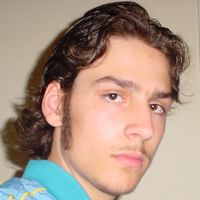 ThE_HyDrA (ThE_HyDrA at Heroes Community) joined AOH Team in August 2005.

ThE_HyDrA has been Heroes Community's top quality poster. He then gave his stars up to become a moderator, and currently moderates two forums of Heroes Community. When Age of Heroes (still under deveopment in secret) was half-complete, he was approached by Valeriy to become the Heroes 5 content admin and gladly accepted the position. After learning the basic HTML, ThE_HyDrA created a very comprehensive and up to date Heroes 5 section worthy of the new site. He then helped Valeriy to put put together the Heroes 4 section, doing much of the HTML conversion, writing detailed strategies and tactics, and preparing the remaining sections. He has put in a large amount of good work that made Age of Heroes as you know it today possible.

Valeriy adds: I've always wondered whether he does actually have multiple heads! :)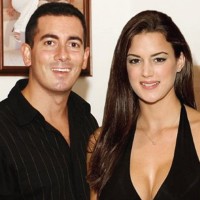 Vesuvius (Vesuvius at Heroes Community) joined AOH Team in October 2005.

Vesuvius is the adminstrator of Tournament of Honor, which is the web's longest running HOMM online tournament. Heroes Community was created to be the messageboard for both Age of Heroes and Tournament of Honor back in 2001, and TOH remained a loyal partner ever since. In 2005, Valery revealed the still secret near-completed Age of Heroes project to Vesuvius and offered to integrate the three sites within HC Menu navigation system, and Vesuvius gladly accepted. The sites are still fully independant and work together to give visitors of both the best experience of an online tournament, detailed game information and community forums. TOH is about to be reborn with the release of Heroes of Might and Magic 5!

Valeriy adds: Rob is on the photo with his wife, Melissa.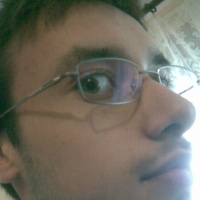 VokialBG (VokialBG at Heroes Community) joined AOH Team in April 2007.

VokialBG is the founder and manager of Ghots of the Past HOMM5 Mod, and an active member of Heroes Community. He leads the project and posts important news about its development.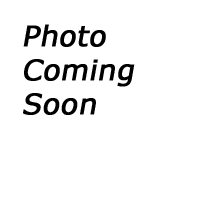 Cepheus (Cepheus at Heroes Community) joined AOH Team in March 2009.

Cepheus often claims to be some form of sentient discolored poultry, but is more likely human, and a reticent yet intransient member of Heroes Community, where he currently serves as an absentee moderator. His lack of any discernible personality traits at all has proven a great asset since he stepped up to take over from GenieLord as the community news poster for Age of Heroes.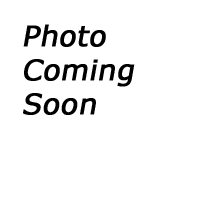 Elvin (Elvin at Heroes Community) joined AOH Team in August 2012.

Elvin is a long-time Heroes Community moderator, who at the same time happens to be the top poster of our forums. Elvin is keeping a close eye on the latest HOMM developments and contributing to the news section on Age of Heroes.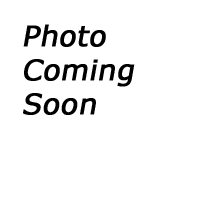 Storm-Giant (Storm-Giant at Heroes Community) joined AOH Team in April 2014.

As the Heroes 6 expansion pack was nearing release, Storm-Giant has been doing an excellent job of keeping Heroes Community updated about the latest developments. Now he steps up to join the AOH news crew to keep us updated about the latest developments in the HOMM universe as well as current happenings in the community.
Our Partners
| | |
| --- | --- |
| | DG Associates are the producer of Heroes of Might and Magic IV Collectible Card and Tile Game. Our partnership features the exlcusive H4 Card Game preview at Age of Heroes and The War Room of Axeoth (official game forum at Heroes Community). |
Contributors
GenieLord (HC Profile) has been an active community news poster on AOH for one and a half years (2007-2008).

Sfidanza (HC Profile) made many contributions to AOH including extensive work on HOMM5 data sections and the HOMM5 manual.

The Nether Gods was once a great and very popular HOMM3 web site. Web masters were Demoniak and Dark Tide, Maneater - the main strategist, Bladehawk and Webhead - technicians. The site was closed down in 2000. In our ICQ conversations, Demoniak has granted me permission to preserve the materials of their web site on Age of Heroes. I've converted and optimized the excellent content of The Nether Gods to complete our Heroes 3 section and will preserve it for the years to come.

Steven Lieberman prepared the images and data on which our Heroes 1 section is based.

Djive (HC Profile) lent us a hand in putting some of the Heroes 4 data into HTML templates.

Miru (HC Profile) helped out with some article translations and with putting together few of the HOMM2 and HOMM5 pages.