Location Cards:
Controlling strategic Locations is key to any successful military campaign, and so building a deck with some good Locations Cards will help you immensely. Below is a diagram you can refer to when the rules mention the entries on a Location Card.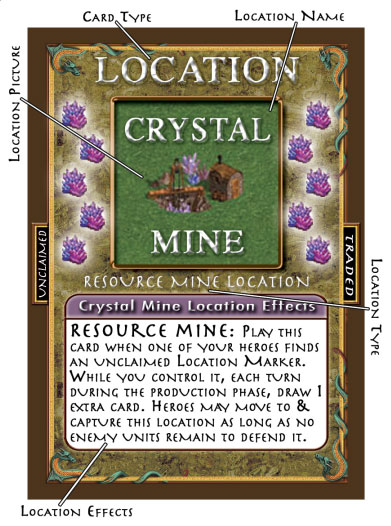 Previous Page
|
Table of Conents
|
Next Page
Card and tile images have been exclusively provided to Age of Heroes
by DGA Games and may not be copied or reproduced. All rights reserved.